A unifying solution that can be customized according to the requirements of various departments, SAP Business ByDesign is a lightweight and cost-effective business administration software targeted specifically for small and medium sized businesses.
The 100% cloud-based solution supports a wide range of business application areas such as sales, marketing, procurement, finance, etc. offering end-to-end collaboration with unified work centers. A suite-in-a-box enabling customized growth in alignment with your business growth.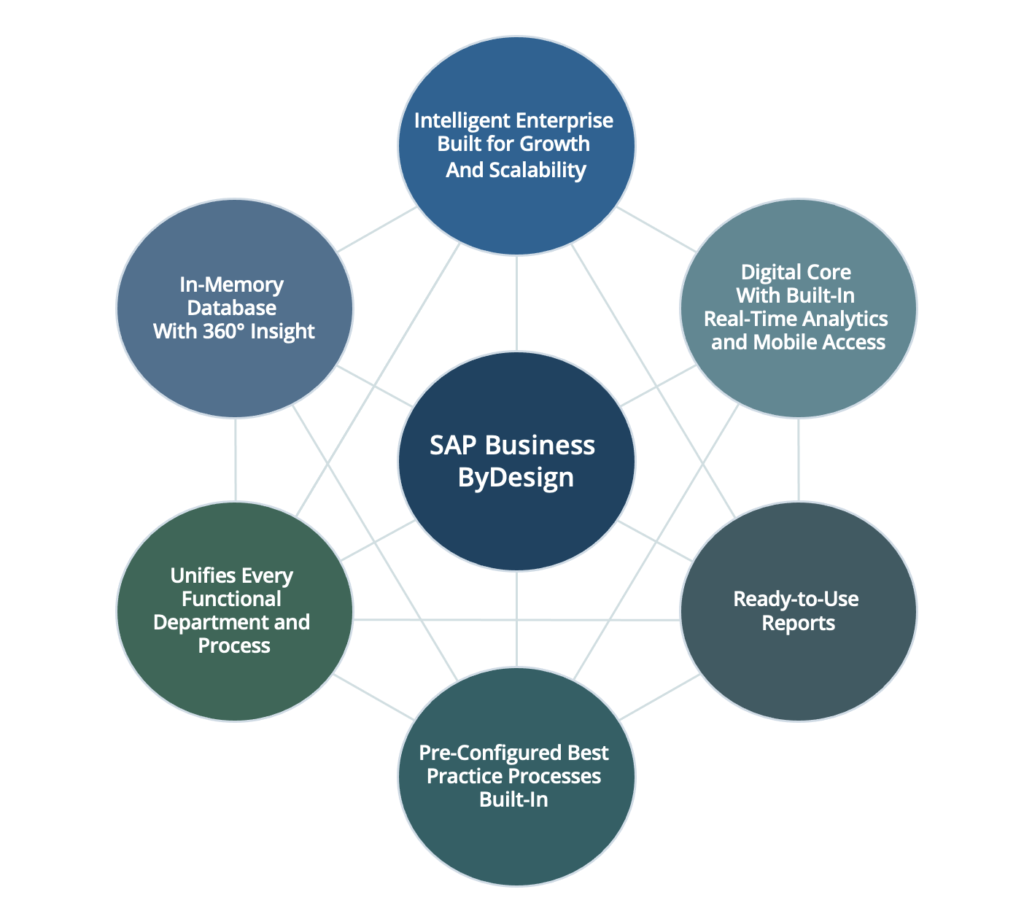 Smart choice for fast growing SMEs 
As your business experiences high and rapid growth or changes, you need an ERP/business administration solution that can support your key business functions without complexity and high costs. 
Operational Benefits 
Quick to implement

 

Full transparency to make informed decisions with analytics that are built into every process

 

Alignment and accountability with integrated processes, metrics, and compliance

Provide stakeholders with reports via enhanced reporting 

tools

 
Financial Benefits 
S

tart small and 

activate 

additional modules as needed

 

at no cost (other than user licenses) that are enabled when 

chosen

 

Enhanced sales through better lead management

 

B

etter control over cash availability

 

No need to set up servers and incur many other IT expense

s

 

Meets global reporting standards like (IFRS) and (IAS)

 

E

xperience accelerated period-end closing processe

s

Transparent audit trail

 
Our Approach 
LaNubia has experts on business process design/redesign, streamlining of activities is the goal through first establishing current business processes. We share our best practices to make sure that the SAP ByDesign will be implemented in the most efficient and effective way, without bottlenecks. We understand that technology changes are not about tech but about the people that work with them, we approach all projects end-to-end. Taking care of the training and change needs of your teams prior, during and after the implementation, to simplify and accelerate your digital transformation. 
Interested to learn more?
Contact our LaNubia Professionals to explore the options for your organization!